Bea
My first holiday in the South was the cause for my desire to live there. But it took a few decades until this dream became true. In the years inbetween I gave birth to two children, I studied and absolved additional training and worked in my job as social educator. The past 17 years at a psychosomatic hospital in Schleswig-Holstein.
Born in midwest Germany, I never felt completely at home in the North. Winters are too long, summers too short or no summer at all, lots of wind and little light.
External changes always express an inner development. So, before emigrating, I made a lot of development work. I asked myself questions such as "what do I want in my life? - What makes me feel curious? - Which are the obstacles to achive my desire? - What can I put in practice and how?
Now I am very happy having found in Knut THE person to share this big adventure and make it possible. The result of this inner way can be found in our offers. We want to create a place to relax and for wellbeing of body and soul. Shiatsu and meditation can help to find peace. If you are amidst a difficult moment of your life, I offer you consultation.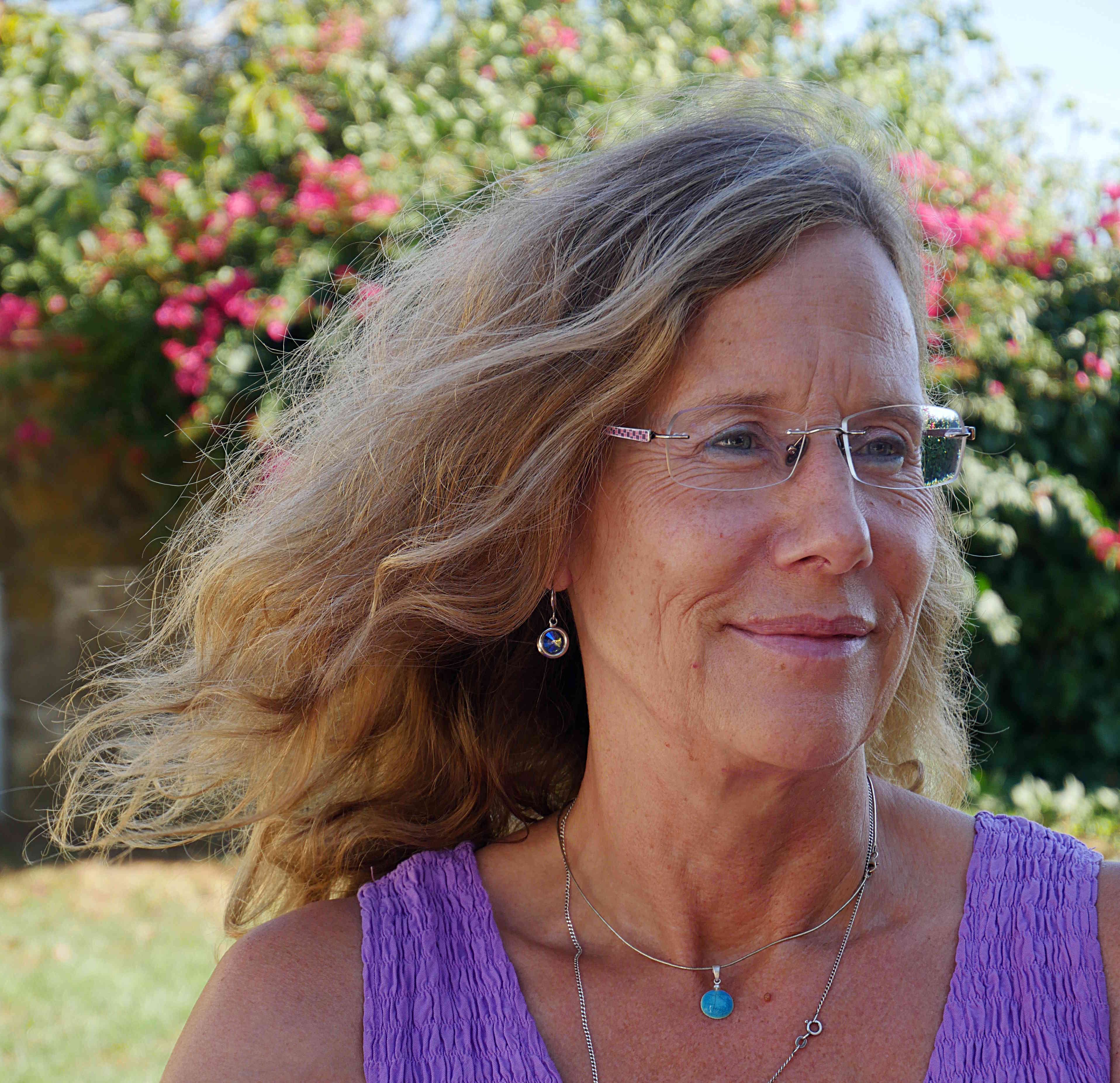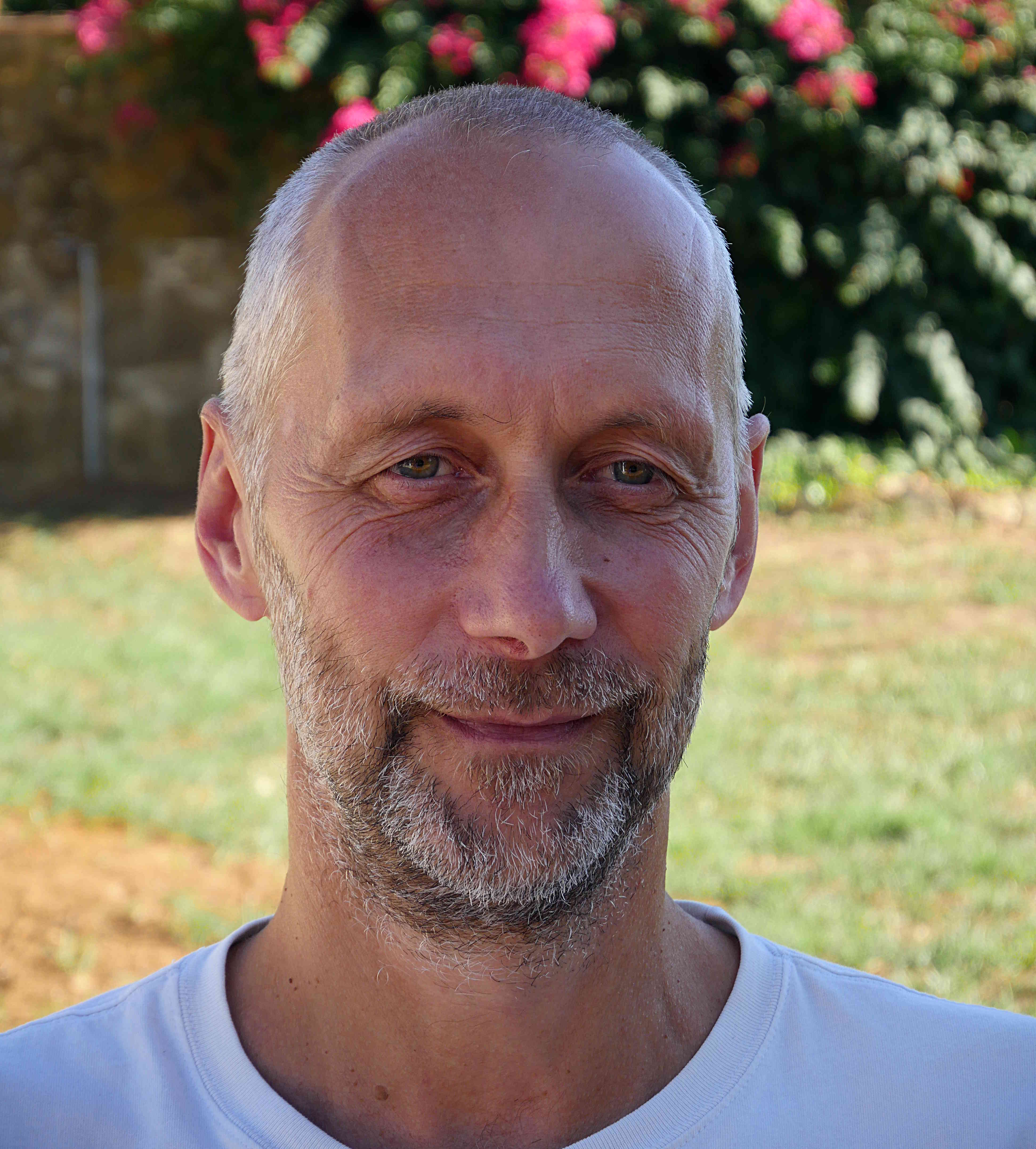 Knut
After many years of employment, I finally found the way out of my profesional life and towards my hobby - photograpy - which has become my occupation. The target is to be active without submitting to a Must. I undoubtedly prefer creativity to meritocracy and try to consider this thinking in my offer. There should always be time enough to view images – no matter whether before or after the shot – to discuss and to create. A very important point to me in photography is the visión. Mostly we walk through our lives blind or with blinkers. We don´t want to see, we are distracted by looking continously – for many already a must – at the Smartphone. I want to sharpen the look at the image. This doesn´t mean that finally there must be the perfect shot but obtain an image that appeals to us and to others.
You can find more about my photography here: www.km17.eu
Besides photography, my second priority is computer technology, with Linux and IT-Security on top the the list. I would not dare to classify myself as an expert, but rather as an ambitious amateur.  
Spaniards call it "campo", that´s where we live. That is, we live in an unexplored countryside which is also a natural reserve. We are not connected to public services like electricity, current water or waste disposal.
We produce our own electricity by photovoltaics (we actually have lots of sun), we have two dwells of our own and a water deposit for 20m3 – so water supply is assured.
For sewage disposal we have our own absorbing wells.
Using our resources with responsibility is essential to us and to our guests. But we don´t live isolated from any kind of civilisation. We are surrounded by quite a few individual houses where people from Spain, Britain, Germany, Switzerland and other nations live together. A colourful mixture. The closest towns are Chiclana and Conil (both 15 to 20 driving minutes away). There you can get everything your heart may wish. So we are placed centrally but in the countryside. Simply beautiful!
.....and here is how you find us.
In the extreme south of Spain, province of Cádiz, betwen Chiclana de la Frontera and Conil de la Frontera
Driving on highway A-48, either from Chiclana or Conil, take exit number 19, "Los Naveros". Continue on road CA-3206 in direction "Pago del Humo" until you reach km. 8.
Then take the Sandy road on the right and after approximate 500 m you will see "Casa de la Alegria"  on the right side, on top of a hill.  
Airports:
a) Jerez de la Frontera (53 km, approx. 45 min. driving)
b) Seville (150 km, approx. 1,5 h driving)
c) Málaga (225 km, approx. 2,20 h driving)