The Mongolian yurt, also called Ger, means both home and homeland to the nomades. It is a very special feeling to spend night in these solid and beautiful round tents
These nomade tents, typical in West and Central Asia, consist of an expanding wooden circular lattice-work frame, bent roof poles and a Crown supported by two posts. Individual painting gives every yurt it`s particular carácter. The diameter of our yurts is approximately 5 m and the height in the middle about 2,5 m. The frame is covered by different layers (cotton, wool-isolation, a waterproof membrane, and finally covered by one layer of tent). The wooden frame and the layers provide an excellent stability even under adverse weather conditions.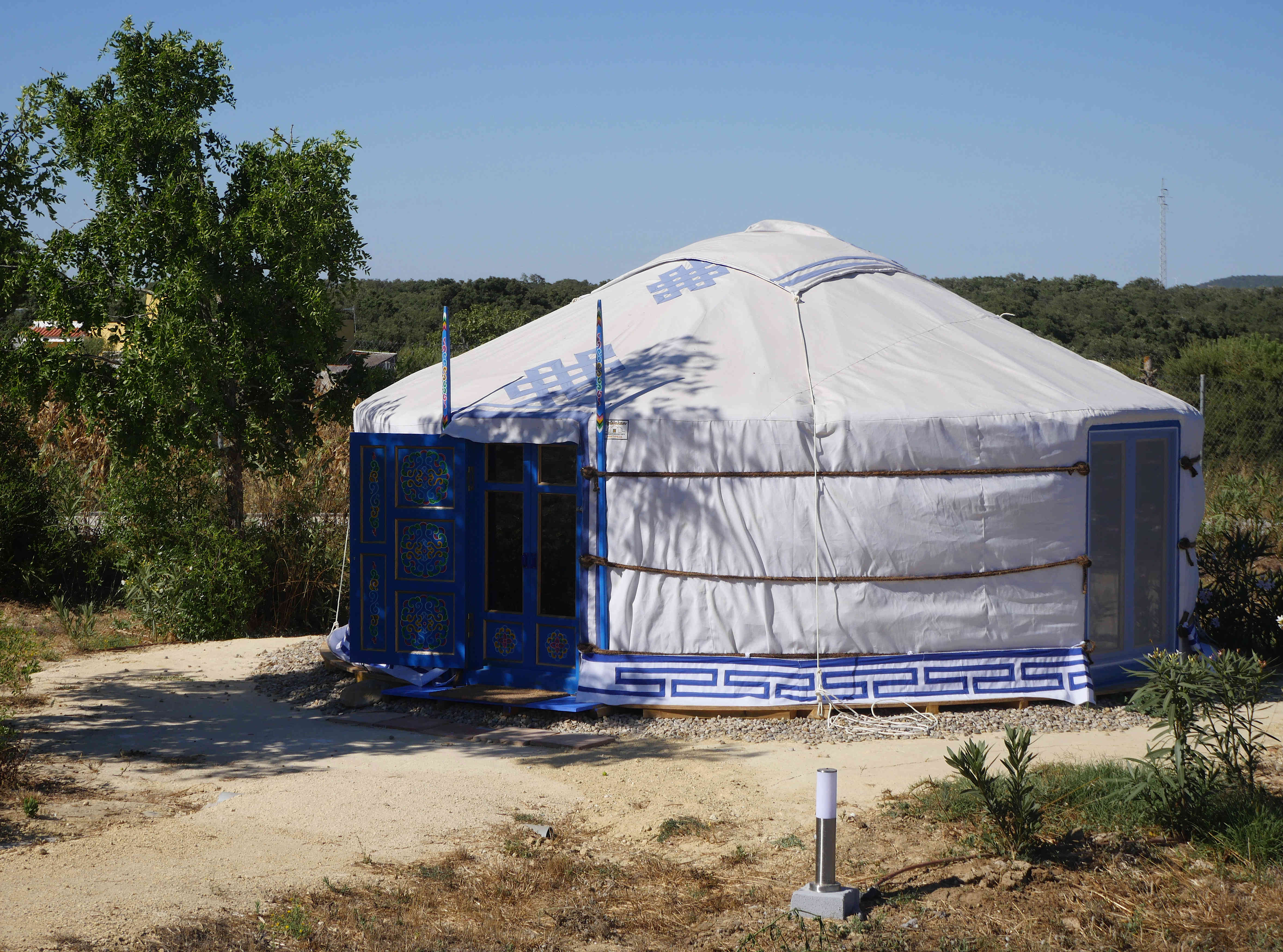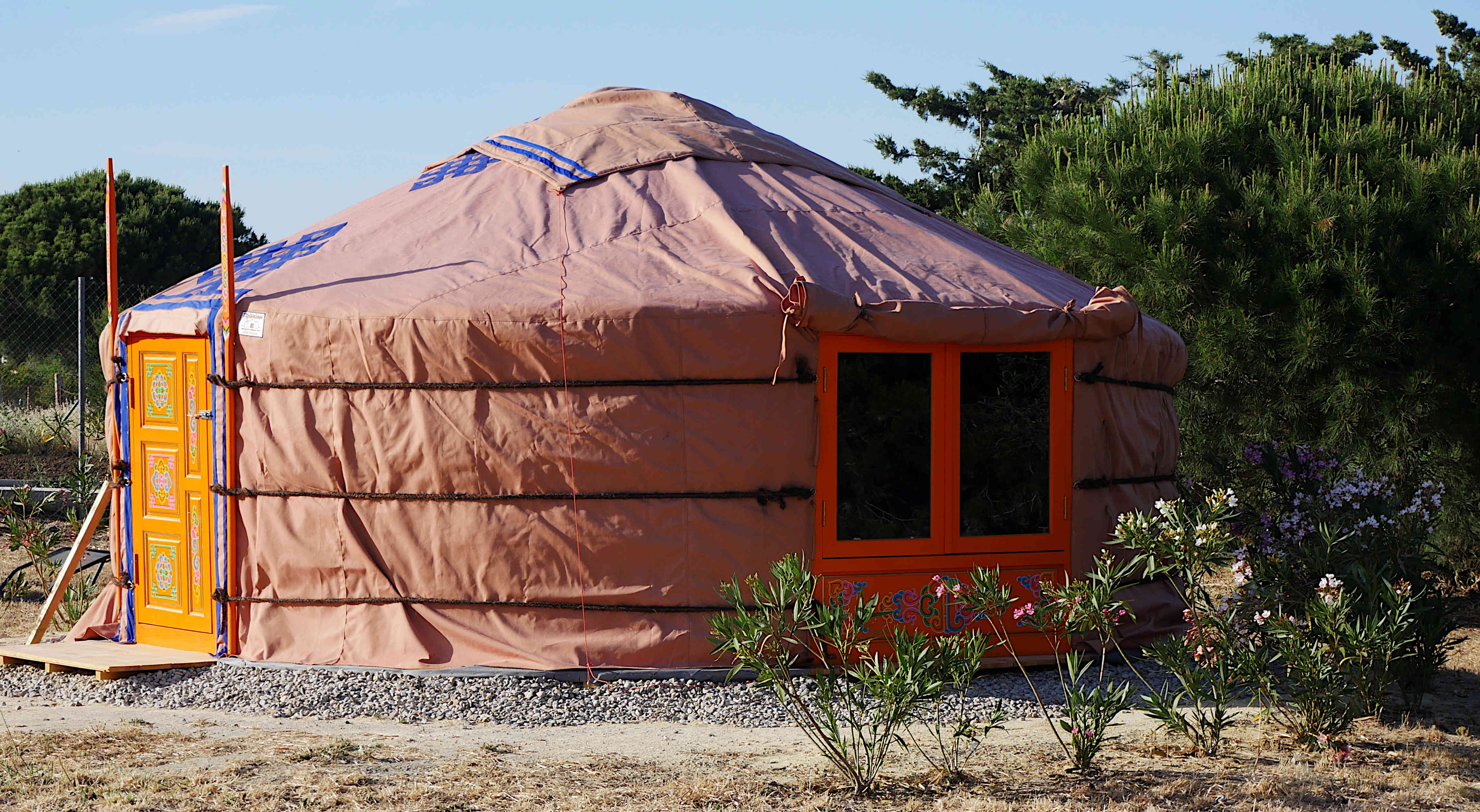 Additional to the entrance door and one window, the ceiling of the yurt has a circular opening, called crown. It can be left open if you wish to see the clear and starry sky. A very special enjoyment. Our yurts offer sufficient space for two persons.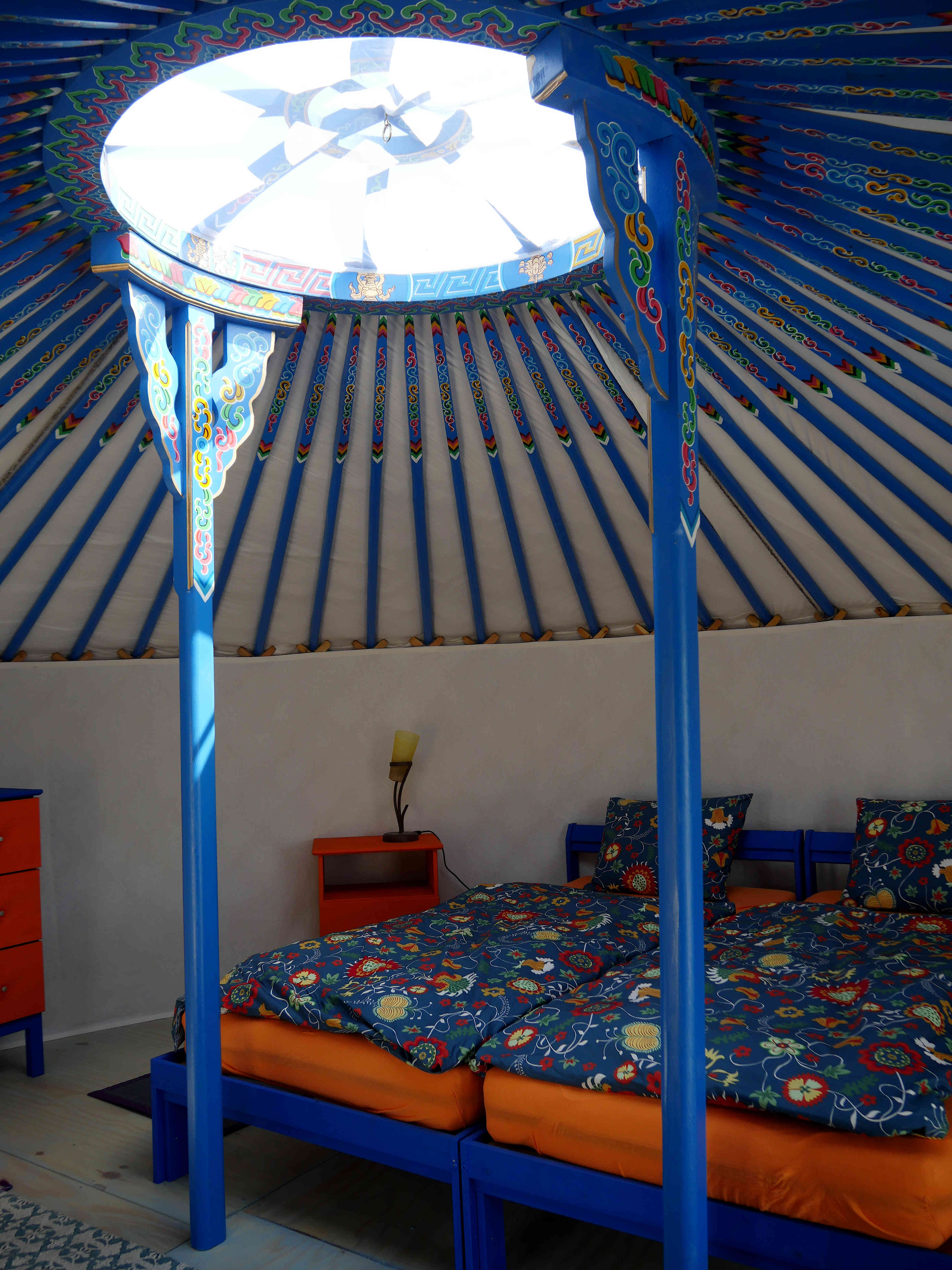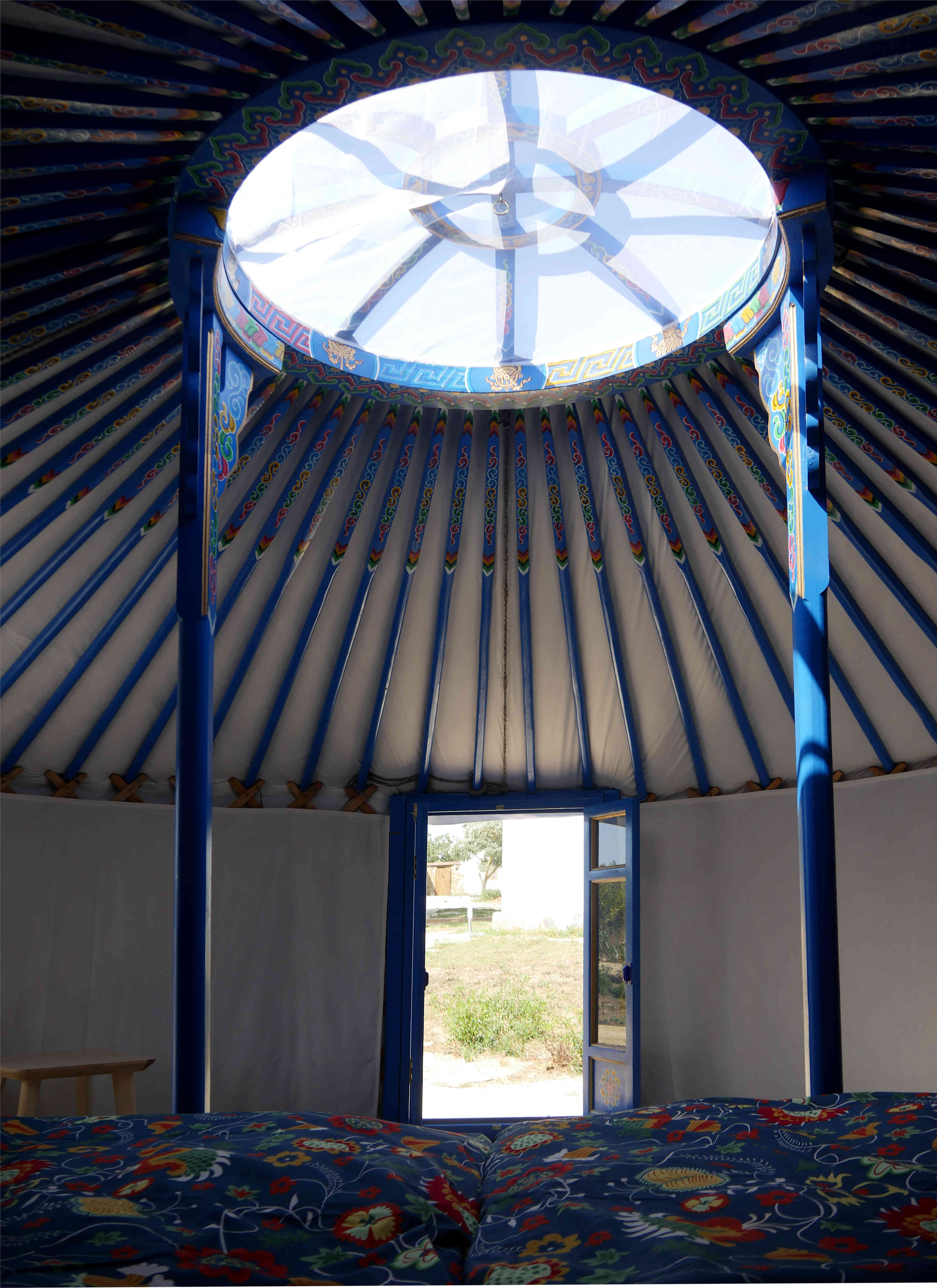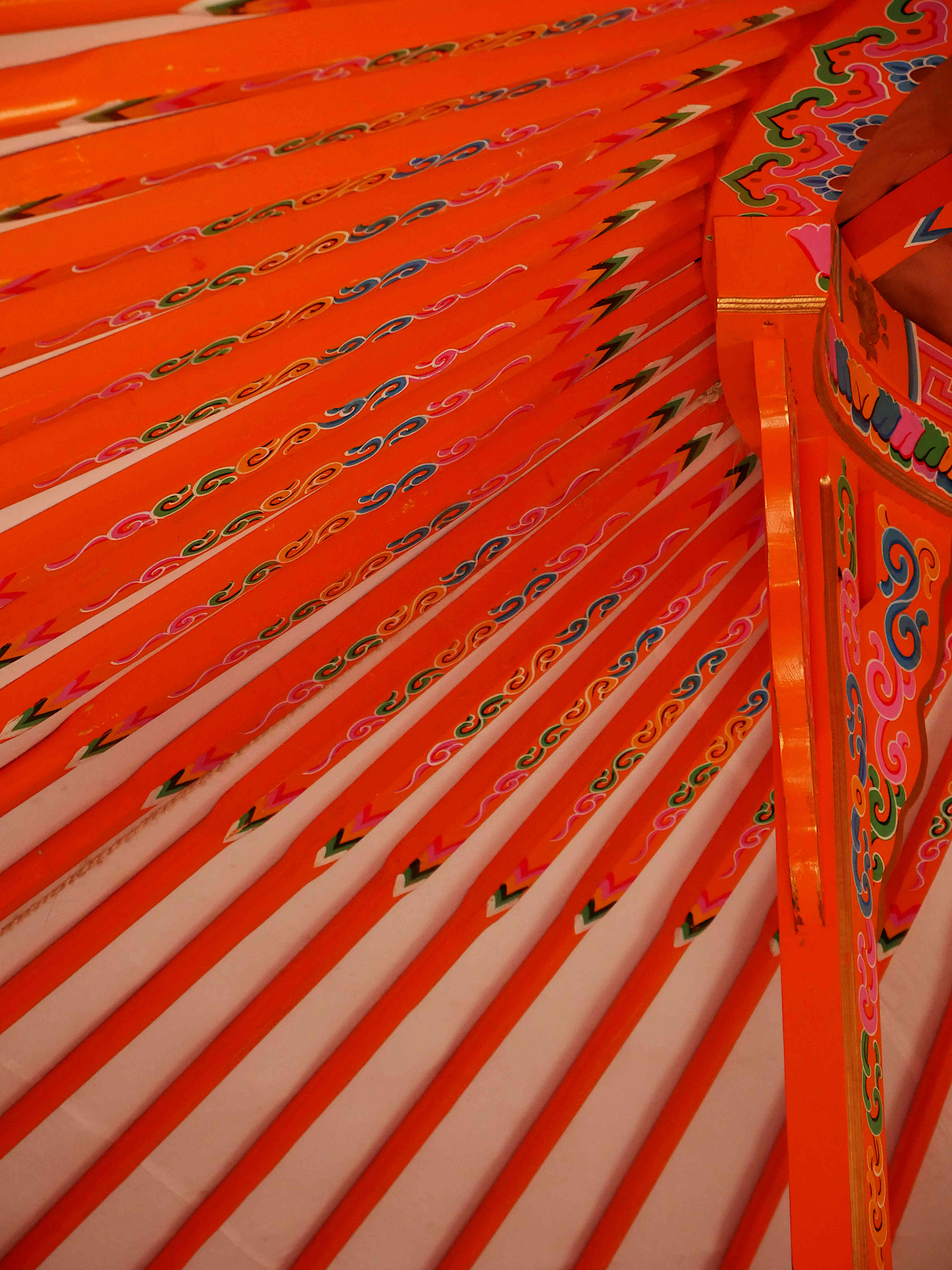 The former pigsty has been converted into a bathhouse; every yurt has the luxery of it's own bathroom
Our outdoor kitchen under the shade of an olive tree ist well equipped with everything you need including typical Spanish pottery. The sitting area with its stunning view of Sierra de Grazalema is a charming frame for your meal or a nice chat with other guests.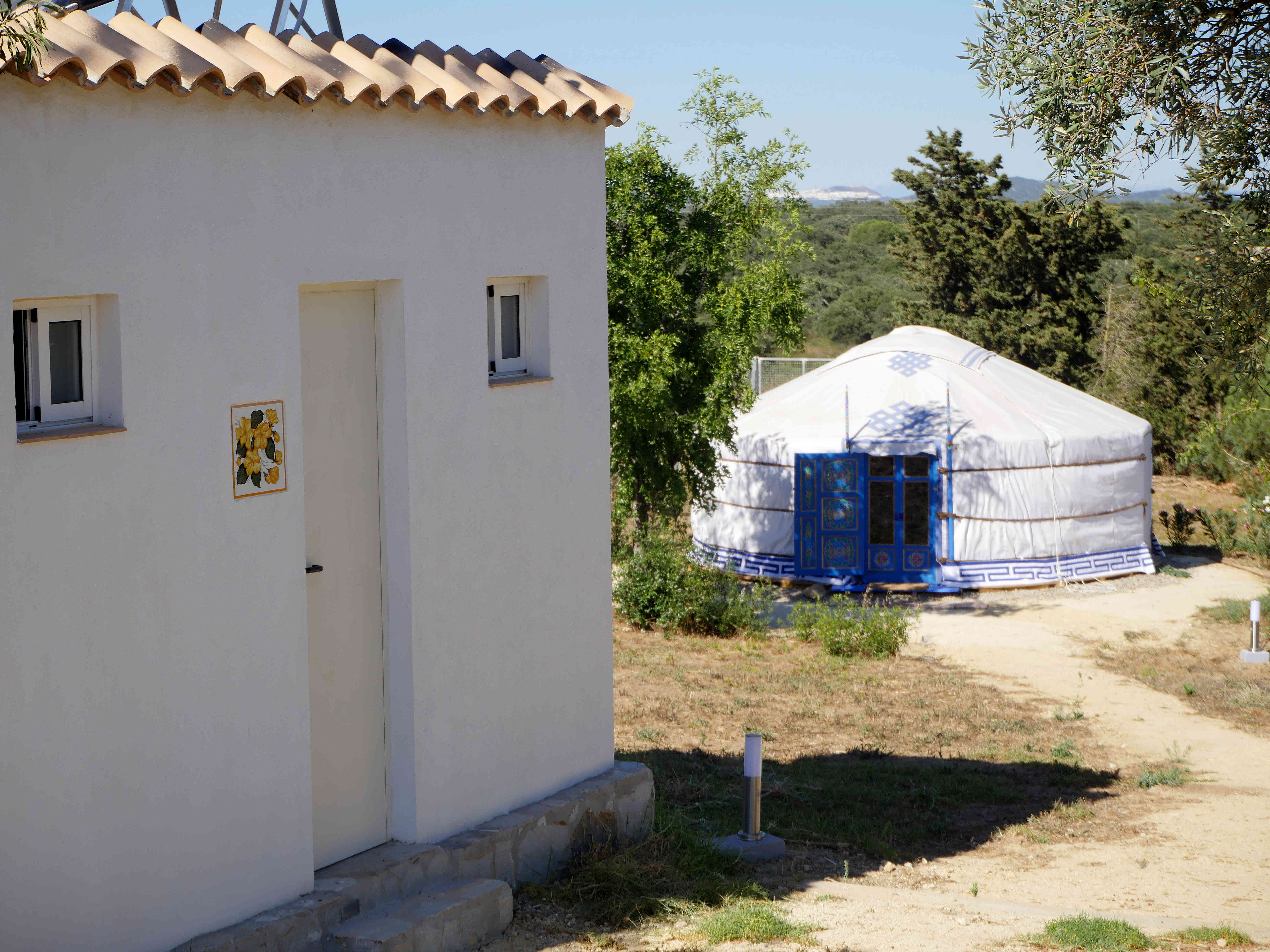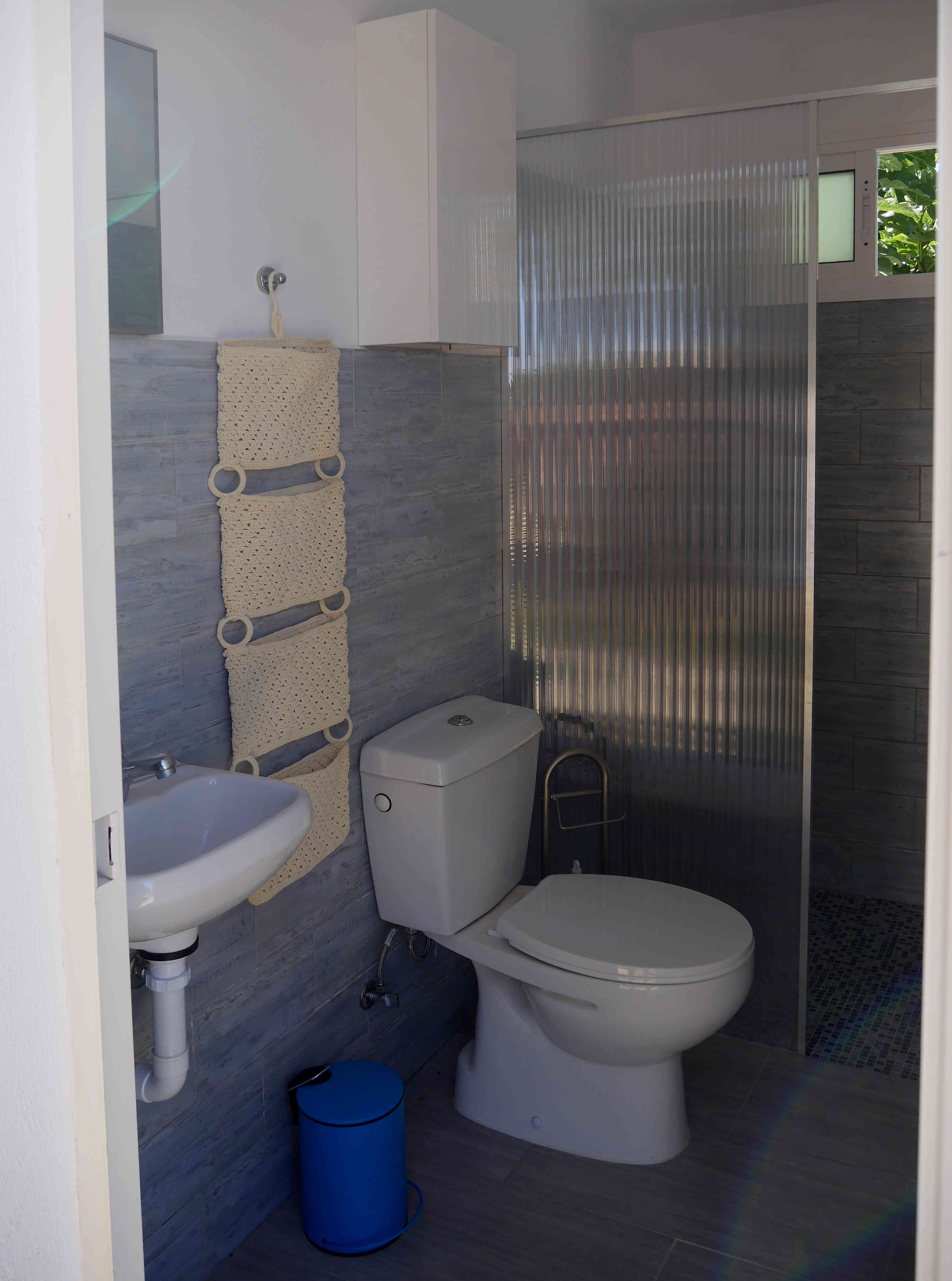 On the left our "bathhouse", on the right one of the bathrooms....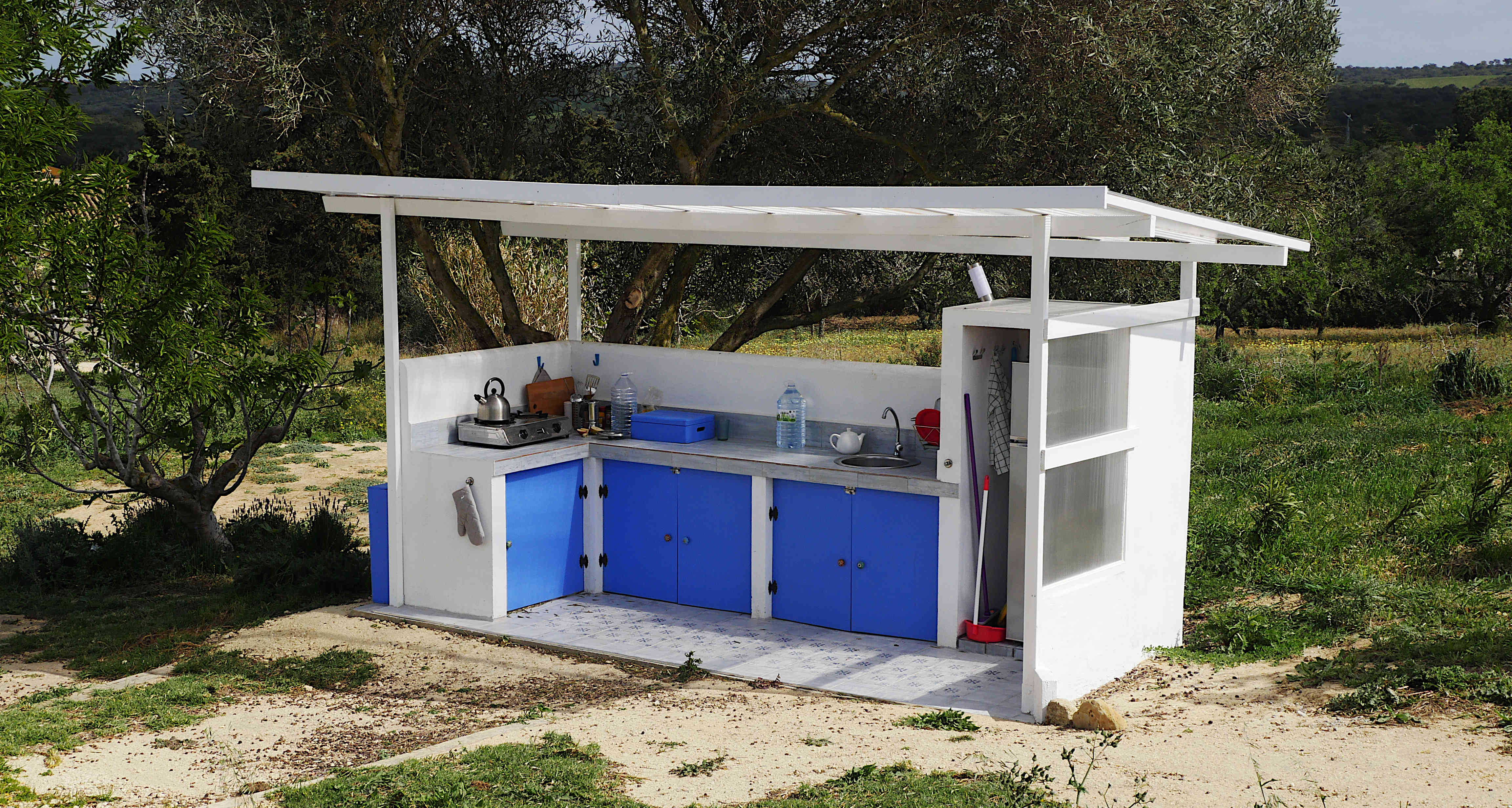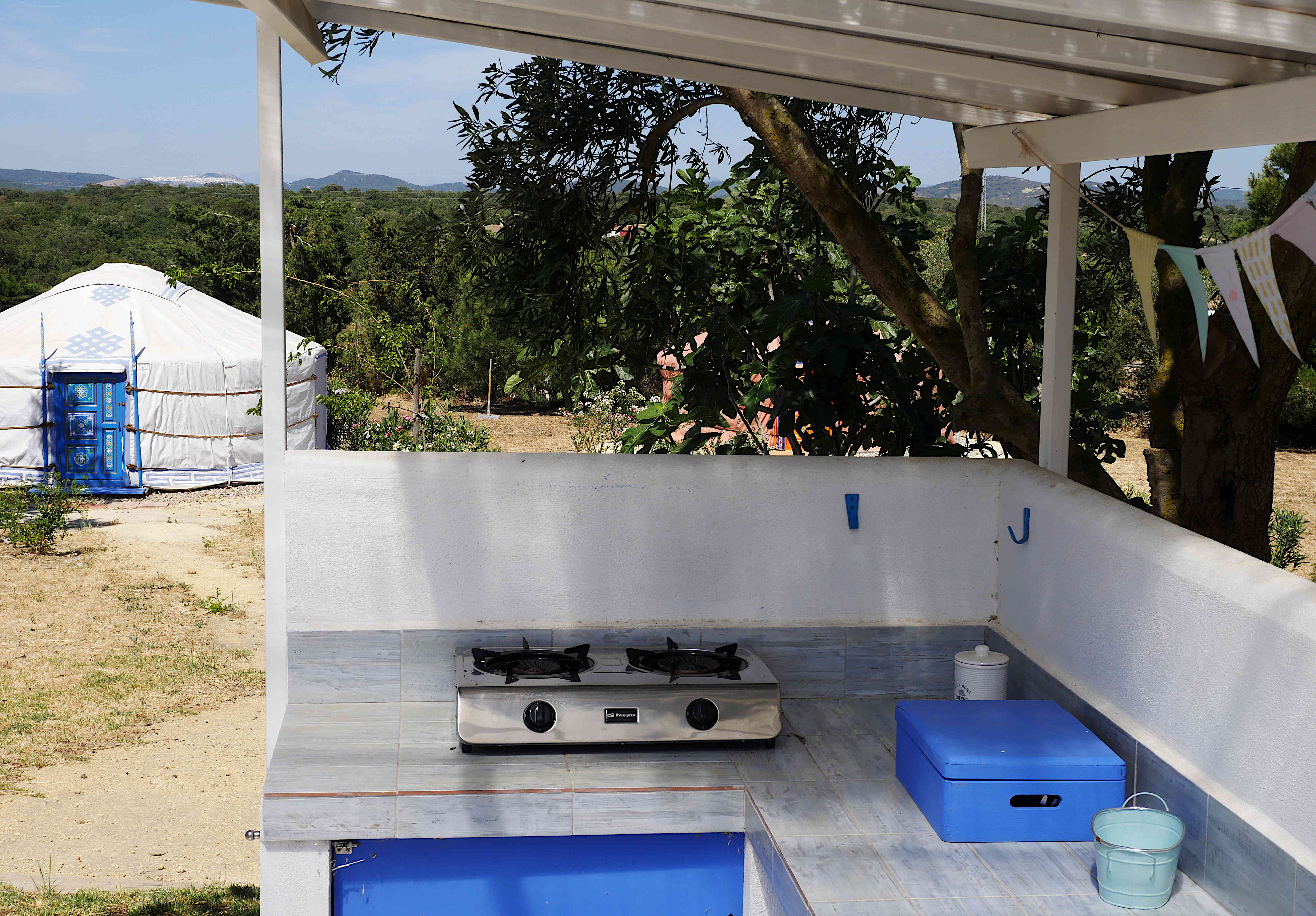 ...and here our outdoor kitchen nicely located under an olive tree......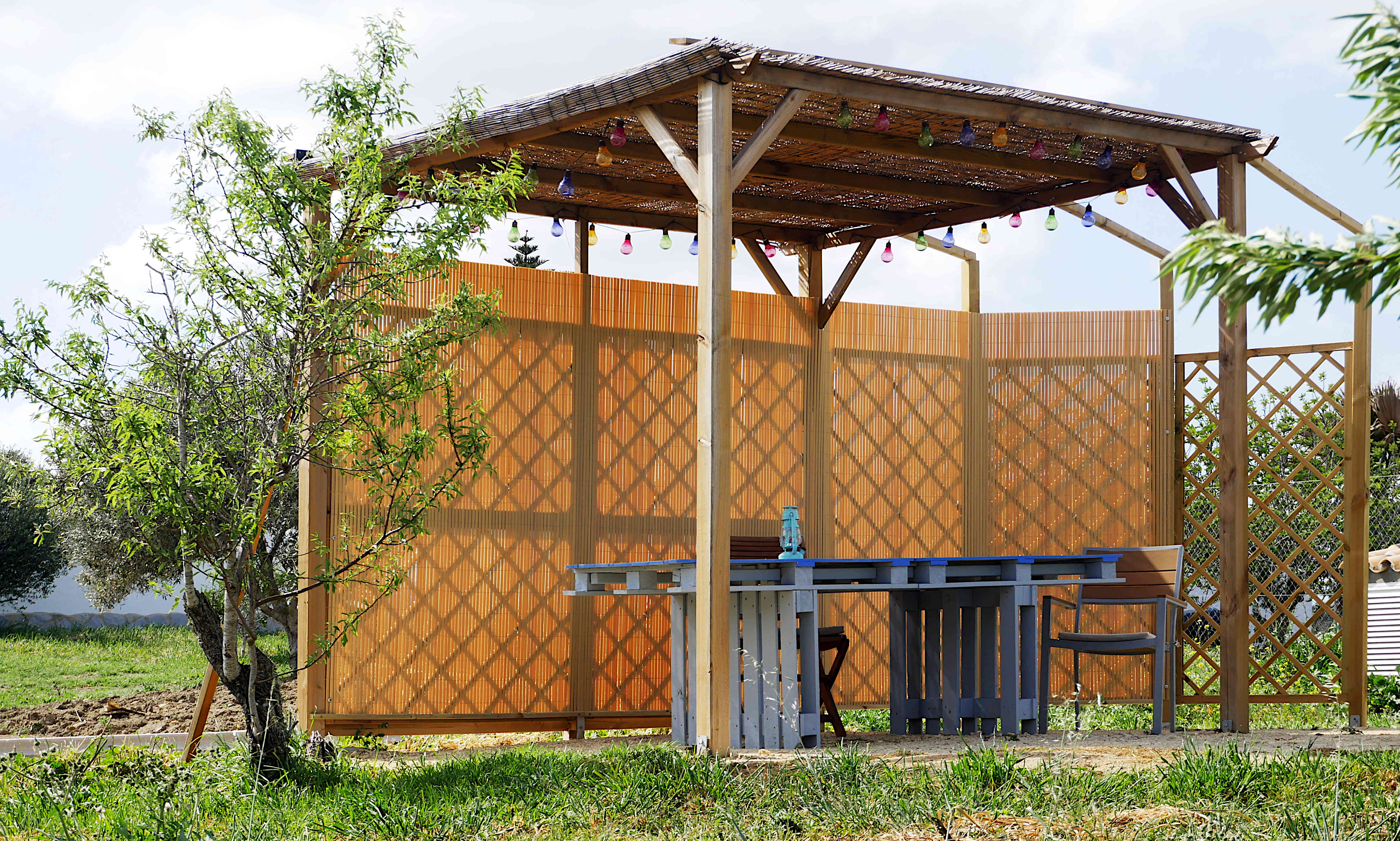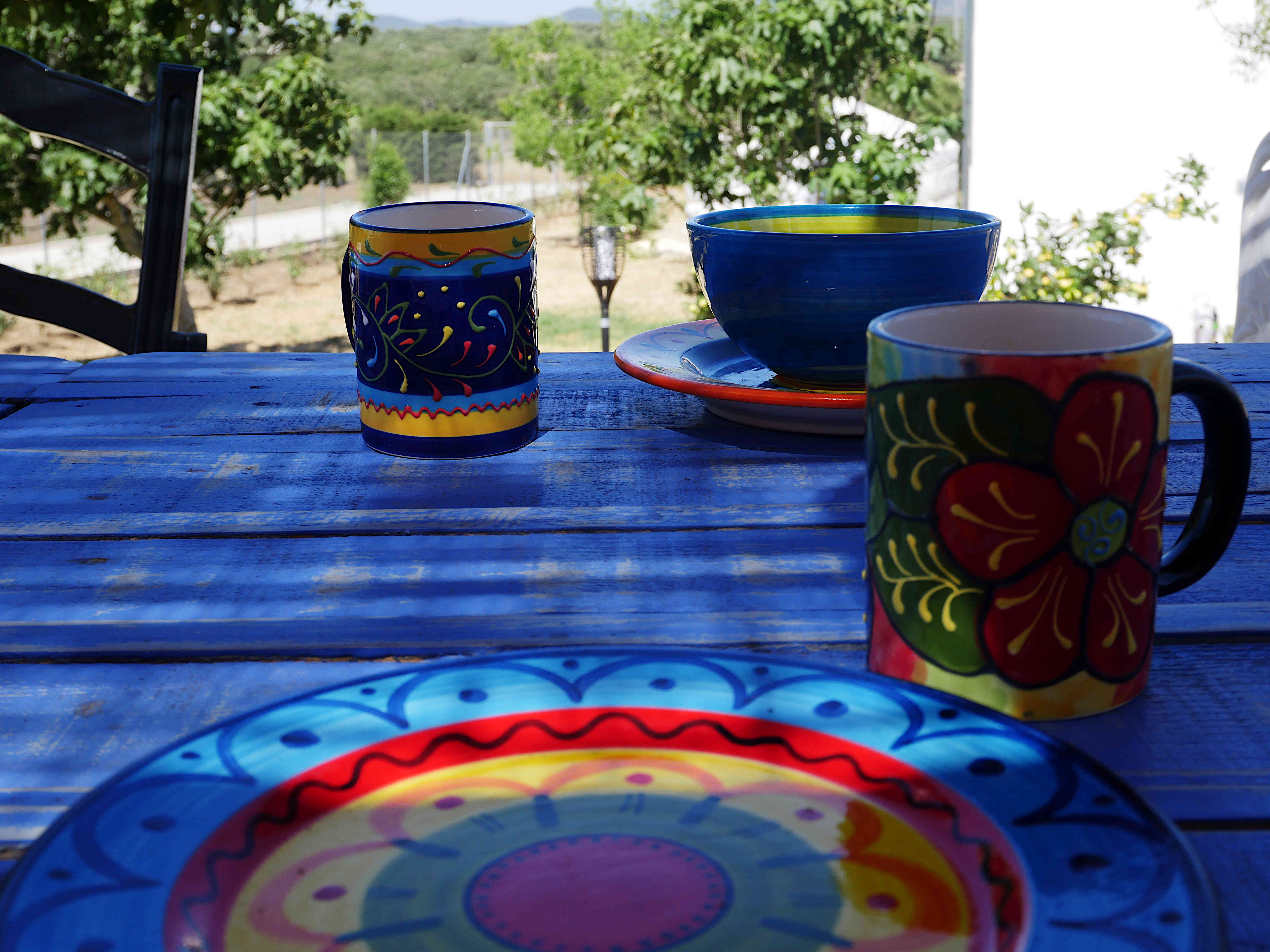 ....and our sitting corner with a georgeous view of Sierra de Grazalema and Medina Sidonia.
During the warm Spanish summer a splash in our pool is always welcome