Light, relaxed and joyful – that's how you will feel spending your holiday with us. Reserve one of our cosy yurts just for yourself or with another person of your choice, and then relax enjoying our offers for wellbeing. You'll love it.
The following pages show you what we are as well as our offers for wellbeing and relax.
You can find us in the deep south of Spain, in Andalusia - right in front of Africa - at the so-called Costa de la Luz. On the page "About Us" or "right here" you will find a detailed sketch how to get here.
Sun, blue sky, the Atlantic Ocean, fine golden sand and friendly people. All this can be found in our neighborhood.
The closeby Atlantic Ocean invites to relaxing moments or sports, such as kite surfing, diving, riding.
In the interior of this singular región of Spain, you will discover mountains, forests and charming small villages. Walking and enjoying nature and discovering these villages mean real holydays.
But if you rather prefer the urban landscape, beautiful and famous historical ciites are waiting for you, such as Cádiz, Seville and Córdoba.And in the closeby town of Chiclana you must visit it's Marketplace, famous beyond the town, where you can find delicious regional food.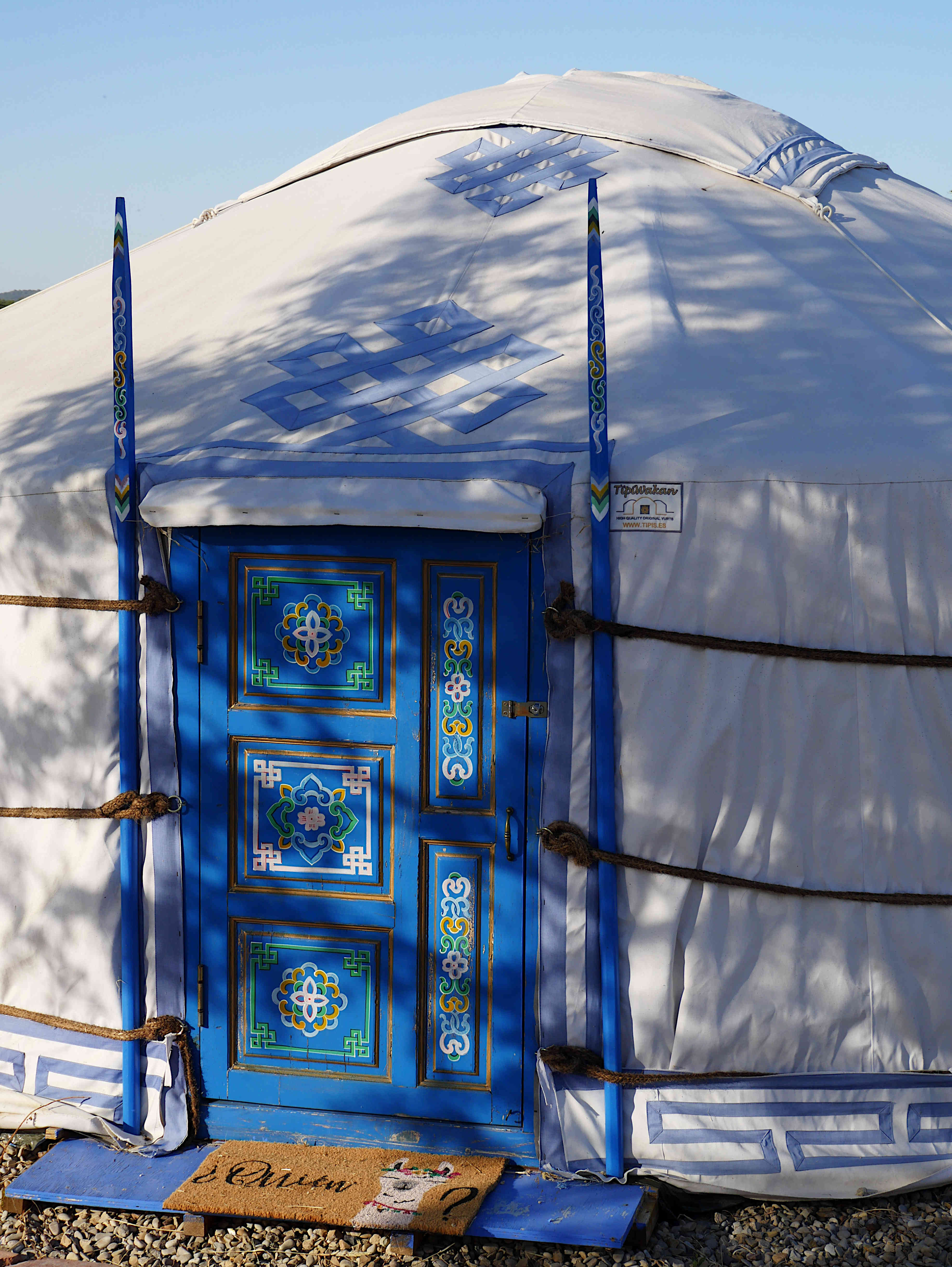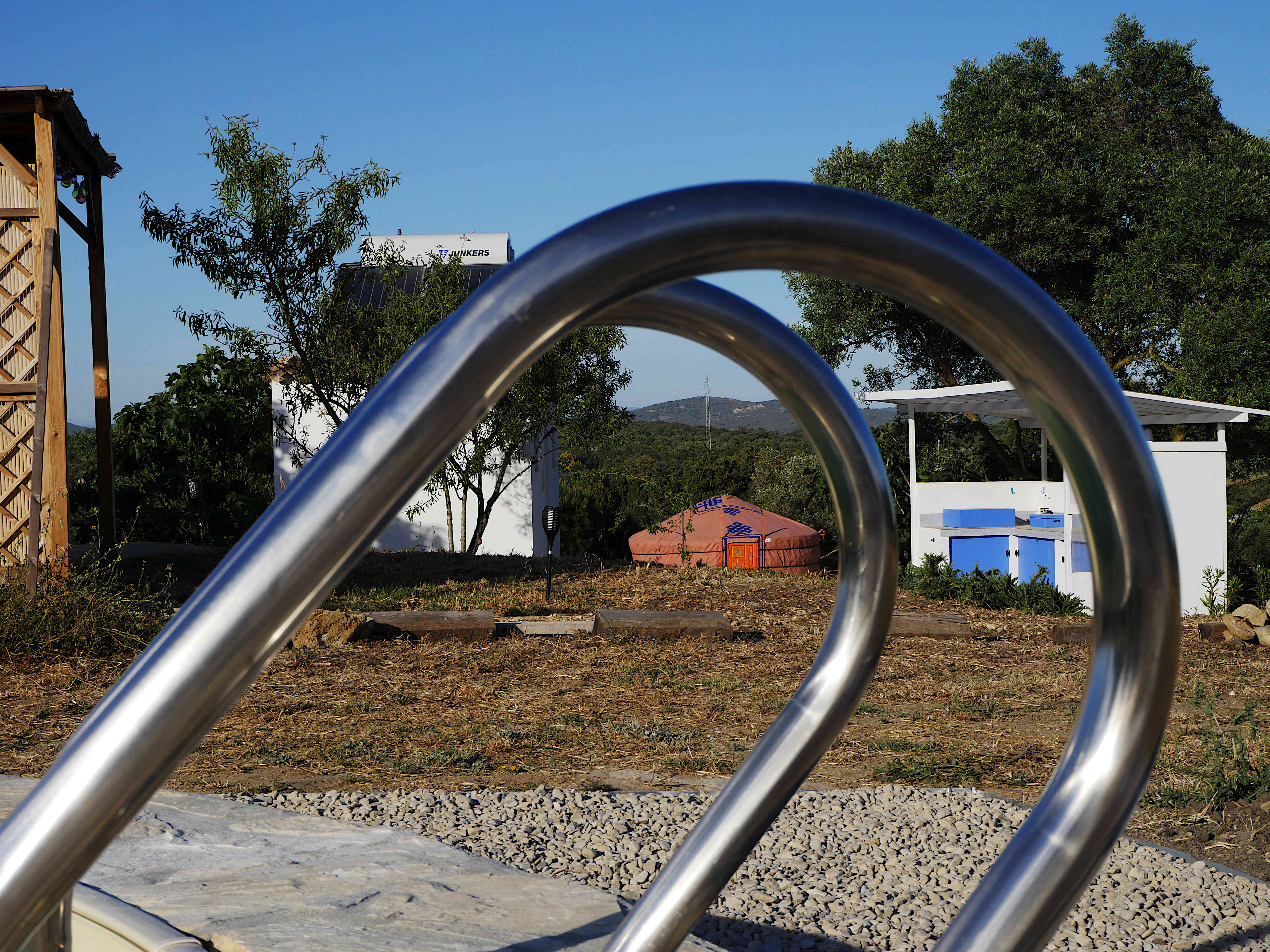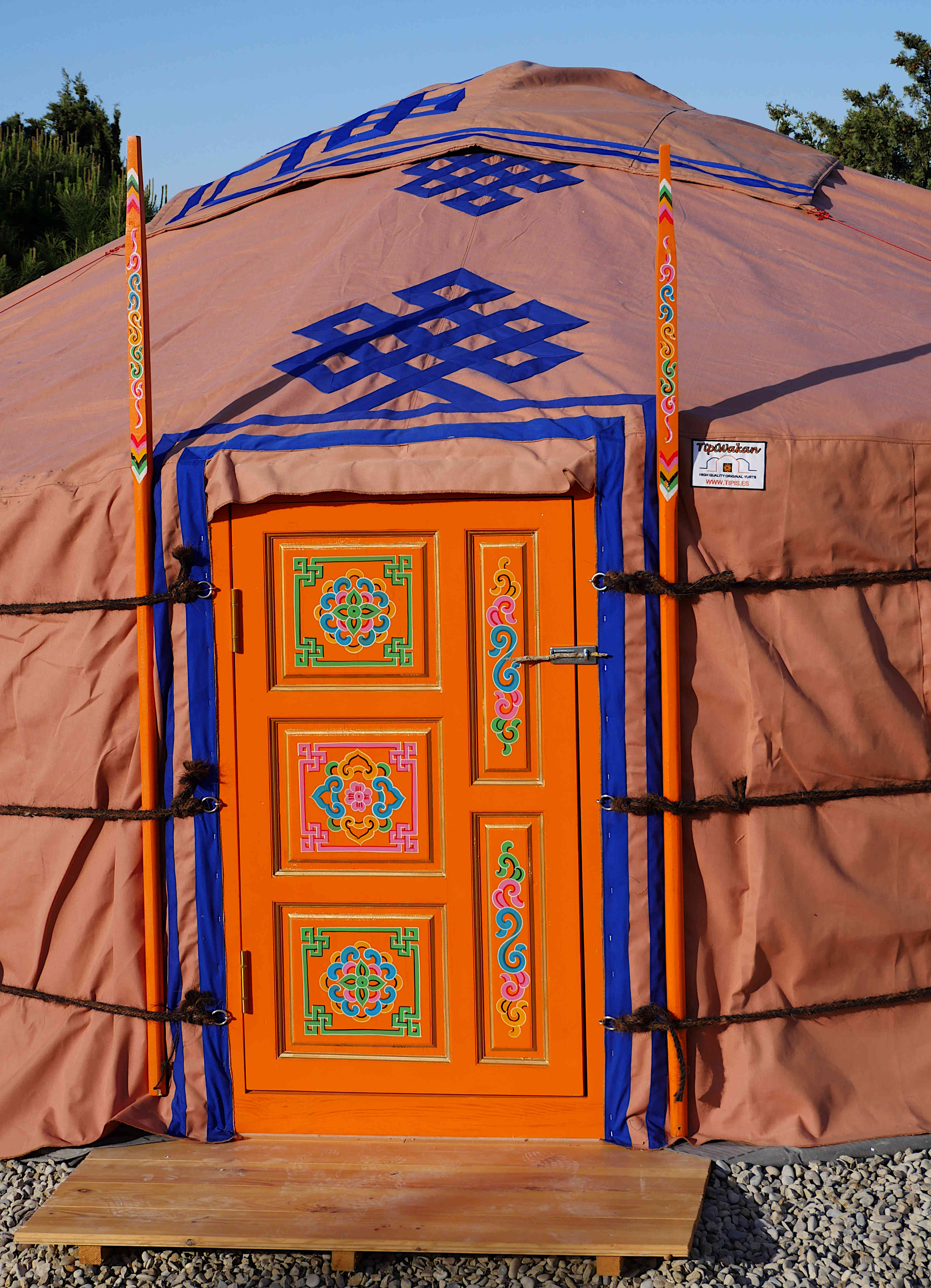 But we offer much more than sleeping in extyraordinary yurts. We offer you treatments for body, spirit and soul. For example, give yourself a treat with a Shiatsu sessión, or an Indian head massage. Meditation and exercises for mindfulness could help to slow down your busy daily routine and recover some of your balance.
Would you prefer creativity? Then, you can participate in our photoshops in small groups. You might discover a different view angle or discuss about shape and colours. This could be the starting point to contemplate your photos – or maybe even the world – from a different viewpoint.